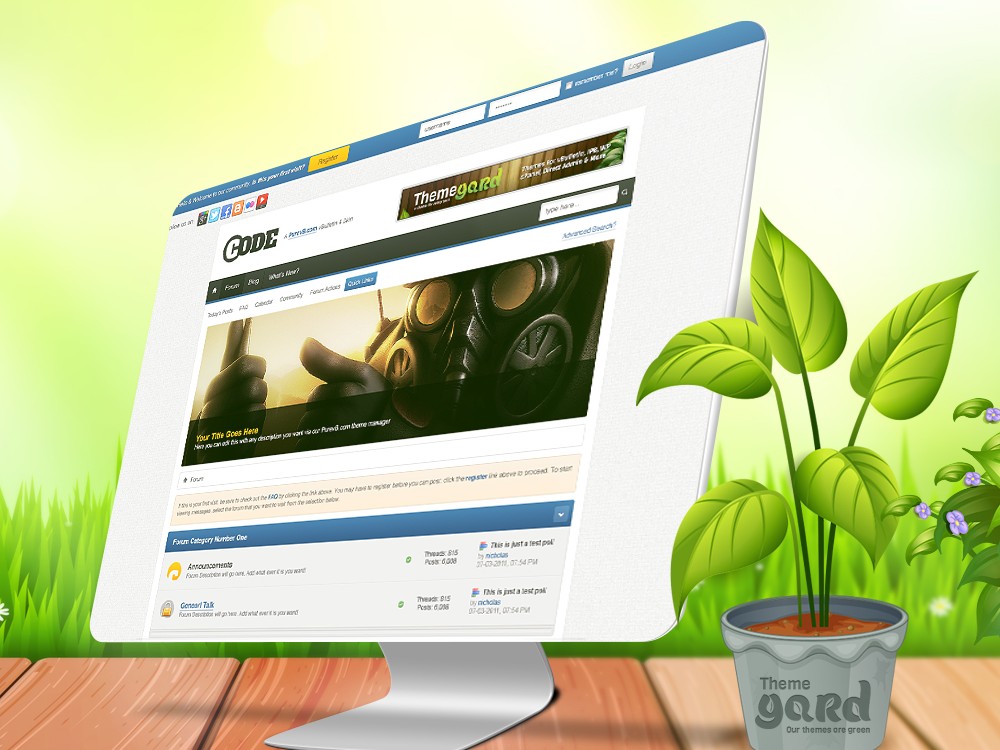 CODE is a very unique vBulletin theme which will "soon" be the first pre-made theme to support an image slider. CODE comes in the following colors: Blue, Green, Orange, Red & Purple. CODE also comes in both Fixed & Fluid and fully supports the latest version of vBulletin.
Answers to Frequently Asked Questions
Does this CODE support vBulletin 4 & 5?
Yes! CODE supports vBulletin 4 & vBulletin 5.
Does CODE work with Right to Left (RTL) Forums?
Yes it does! Since vBulletin 4.15, all of our vBulletin Templates support Right to Left Forums. See the documentation for usage instructions.
Do you offer any discounts if I purchase more than one vBulletin Skin?
Absolutely, for every 2 vBulletin Themes you purchase you will receive 1 FREE.
Are skins updated with bug fixes and version updates?
Absolutely, if you find any bugs with our themes please let us know about them by creating a ticket as without that we don't know the bug exist. With bugs and version updates we will always release the most up to date version of the skin we can. You can download the latest update within the Customers Area.
What is Brand-Free Theme?
When purchasing one of our themes you will have the option to remove our ThemeYard.com branding, which is typically found within the Copyright. Upon purchase we will provide you with a package to install on your forums which will remove our branding right away. We LOVE our ThemeYard.com branding within the copyright as it helps us grow and add more customers, but we know you may want it removed and if that's you please purchase the Branding-Free option.